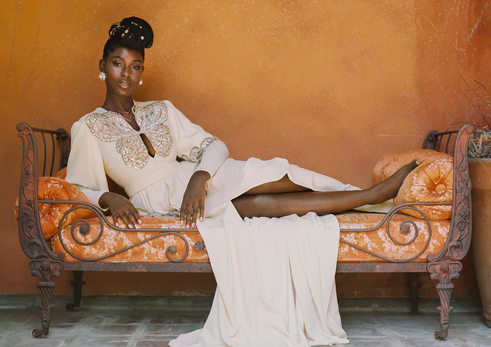 Nothing sets the twittersphere buzzing quite like announcements of film or television projects involving stories ripe with cultural appropriation or the contemporary imagining of famous historical figures. Such was the case with the announcement that British-born Jamaican actress and model Jodie Turner-Smith has been tapped to portray Queen Anne Boleyn, the second wife of King Henry XIII, who was famously beheaded on May 19, 1536.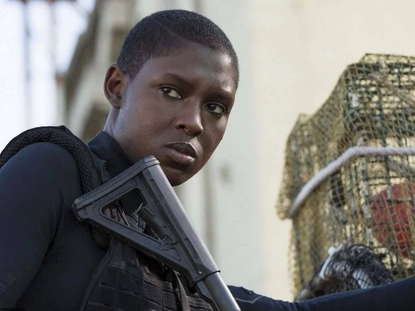 Turner-Smith, 34, left her job in banking and moved to Los Angeles in 2009 to pursue work in the entertainment business, after prompting by music producer Pharrell Williams, to whom she had been introduced by a mutual friend. That same year she appeared in a music video with The Dream and Kanye West, but she did not really make headway until her appearance on the popular vampire series True Blood in 2013. Although it was only a four episode run, it provided enough exposure to generate regular music video work, and minor television roles for the following few years. Her breakout, however, came in 2017 with a 20-episode run as Sgt. Azima Kandie on the television series The Last Ship.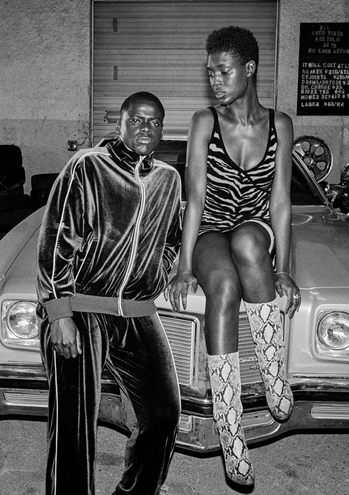 In 2019, Turner-Smith landed the titular role of Queen, in the Melina Matsoukas film, Queen & Slim, a timely story inspired by the tragically regular news stories of black people and traffic stops gone horrifically wrong. While not a great commercial success, made on a budget between $17-20 million dollars, and earning box office revenue of $48 million dollars, it was certainly effective in raising Jodie Turner-Smith's profile. Apparently, however, it didn't raise her profile high enough to evade the outrage that accompanied the announcement of her selection to play Queen Anne Boleyn.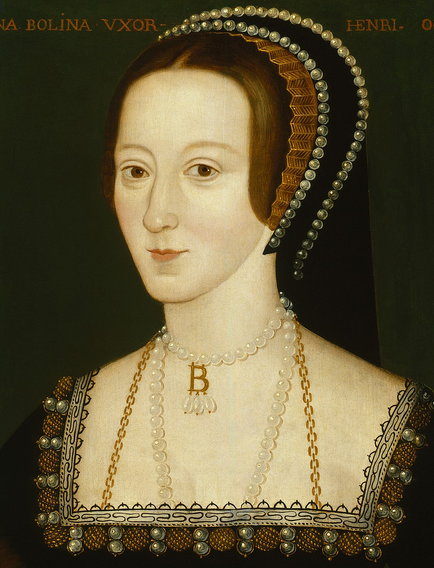 What is all the uproar about, you might wonder. Well, the British are quite fond and protective of their Royals, who for quite a significant period in history, defined and characterized the nation of England, and its colonies. And while unquestionably, Jodie Turner-Smith, who was born in the cathedral city of Petersborough in Cambridgeshire, England is a British citizen, you would be hard pressed to find a physical resemblance between her and the mysterious, misunderstood, and according to many modern historians, misjudged queen.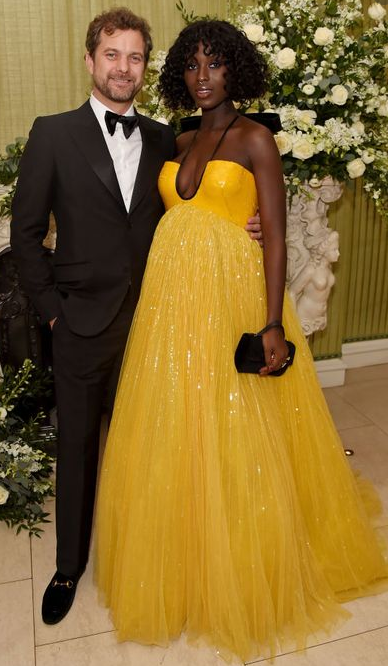 In a recent interview, Jodie Turner-Smith spoke of her desire to bring her own heart and spirit to the portrayal of such a controversial and iconic historical figure. She has described her own experiences and struggles with being misunderstood, having grown up in the United States after her parents divorced, and feeling singled out by black American kids that teased her for "talking white". She has also mentioned what she has termed as backlash from both the black and white communities, as a result of her being in an interracial relationship. Turner-Smith is married to Canadian-American actor Joshua Jackson, and the couple welcomed a daughter in April of this year(2020). She has also expressed her misgivings about raising her daughter in the United States because of the presence of overt white supremacy, and is contemplating a move to utopian Canada. Apparently, she missed that article in Canada's National Observer, titled "How Canada Tries To Hide Its Racism By Pointing a Finger At The U.S.".
Perhaps she will tap into her feelings of persecution, channel that energy into her role as Queen Anne Boleyn, and turn in the type of performance that will take her career to the next level. Or maybe her casting will prove to be too much of a distraction for viewers to see past her physicality. Personally, I am curious to see how it is handled. Will they craft a new background and biography for her, or ignore it altogether and rely on Suspension of Disbelief? Hopefully, the story, the budget, and the supporting acting are all on point, and she is given a fair opportunity to deliver the goods that will silence the critics. We will certainly be watching and awaiting the result.
Who knows whether she truly understood what she was signing up for when she accepted the role, or when she auditioned for that matter. Either way, you have to give her credit for stepping out of the comfort zone and out into the open, naked and vulnerable, so to speak. It's easy to play it safe. That is what most people do.
But making big moves? Sometimes controversial ones? That puts her in very good company, with Queen Anne Boleyn herself. In spirit, at the least.