Range Runners is a new film in the Action/Thriller genre, starring Celeste M. Cooper, written by Devon Colwell and directed by Philip S. Plowden.
The story follows "Mel", a fiercely independent woman that we find is on a personal quest to complete a long distance thru-hike, for reasons unknown. On the second leg of her endurance hike, 8 days away from a scheduled rendezvous with her sister - with whom she appears to have a strained relationship - she crosses the path of two questionable men, and stops to render aid to one of them, against her better judgement. That fortuitous decision sets off a chain of increasingly dangerous encounters between Mel and the two mysterious, that require her to summon all of her inner strength and resources for what ultimately becomes a literal fight for her survival.
While production budget numbers are not readily available, the director and writer have both confirmed that this was a limited budget production and was shot in 18 days. That said, the production values do not reflect it, as the cinematography, lighting, sound, camera work and effects are all nicely done. The budget friendly storyline which requires only a handful of actors and minimal locations, plays well with the production overall. Considering that the film was shot predominantly in a densely forested area of Shawnee Hills, in southern Illinois, the smooth and steady camera work does deserve an extra shout out.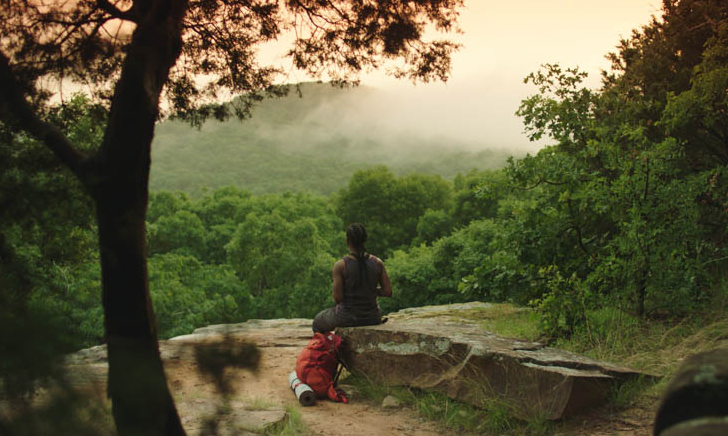 Celeste M. Cooper's turn as Mel, though not impressive, is decent. As her character is introduced to the audiences she comes off as a bit of a jerk, not someone that most would immediately connect with or relate to. However, following her over the course of the film, through interactions and flashbacks, we slowly come to understand her behavior and mindset as a result of her family history. Mariah Gordon does well as young Mel, which makes the audience a bit more sympathetic towards adult Mel. Sean Patrick Leonard's portrayal of Wayland, Mel's main antagonist, is a bit overcooked, and has low-budget actor stamped all over it. Michael B. Woods, does well as Wayland's conflicted accomplice and adds layers of complexity to the building tensions.
Story-wise, while the script is not wholly original, serves it purpose, setting up adequate reasoning for the interactions, and providing the logic and motivations for the characters behaviors. There are a couple of moments that will have you scratching your head, asking why would she do that? But for the most part, the questions are addressed by the end of the film. As an aside, I don't think that the character of Mel was written with a black woman in mind, but given the circumstances and the flow of the story, I think it would play the same way regardless of whether Mel was black, white, Asian, or Latina. That said, it was nice seeing a black woman's take on that role, in a fight for survival against both mother nature and human nature.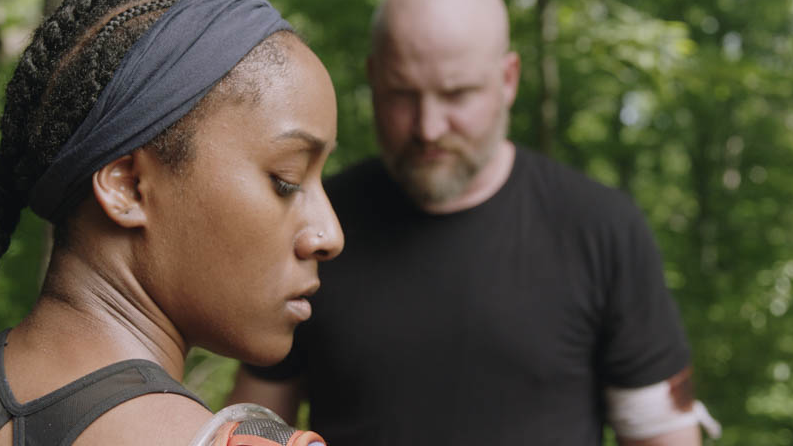 Overall, I give Range Runners a 6 out of 10. Not great, but not too bad, especially considering the budget limitations. The film was released initially in Vietnam in September of 2020. Because there are no well known names attached to the production, it has been released in the U.S. on streaming platforms, and is currently available on Amazon video for $3.99.
At that price, you certainly have nothing to lose.